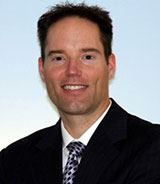 Christopher J. Hall, D.M.D.Dr. Christopher Hall earned his dental degree from the Boston University School of Dental Medicine in 2005, after earning his bachelor's degree from Western State College.  He has achieved fellowship in the International Congress of Oral Implantologists and maintains memberships in the American Dental Association. Dr. Hall has taken extensive postgraduate education courses, most recently with the American Academy of Cosmetic Dentistry and the prestigious Dawson Academy.
Dr. Hall achieves his goal of constantly growing in knowledge by attending continuing education courses every year. He also strives to deliver clinical exactness so that the community can grow with confident smiles. As part of his service to the community, Dr. Hall started the first "Dentistry From the Heart" program in Bozeman in 2014, which focuses on providing dental care to those in need.  Dr. Hall also volunteers for the "Give Kids a Smile" program.  He has donated thousands of dollars in dental services for each winner of a Mother's Day and Father's Day dental makeover.
In his spare time, Dr. Hall enjoys outdoor activities with his wife, Sarah, and two children, Katie and Everett. Dr. Hall enjoys mountain biking, whitewater kayaking, hiking, and skiing, traveling, and watching Good Eats.
---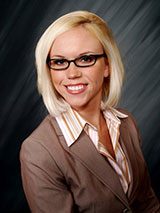 Danielle C. Schwieterman D.D.S.
Dr. Schwieterman received her B.S. in Biology from Kansas State University and continued her education at
Creighton University Medical Center College of Dentistry
, where she earned her D.D.S. in 2009.  She is a member of the Montana Dental Association, where she serves on the 6
th
District Executive Committee, and she is an affiliate associate of the AAID. Dr. Schwieterman is also a volunteer for Eagle Mount, Sealants for Smiles, Haven, Dentistry From the Heart, and Bozeman Business and Professional Women.As a dentist, Dr. Schwieterman strives to provide each patient with excellent, comprehensive care in a compassionate manner. She loves creating beautiful smiles for her patients! In addition, Dr. Schwieterman continues her education on a monthly basis by being a member of the Blue Ribbon Study Club and the Seattle Study Club. By staying up-to-date on the latest dental technology and techniques, she can provide her patients with the best care possible.Dr. Schwieterman's husband, Aaron, is a realtor at Small Dog Realty in Bozeman. They met at Kansas State University, and they have a son, Weston, as well as horses, dogs, and cats.
---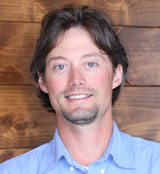 J. Max Wasserburger, D.D.S.
Dr. Max Wasserburger earned his dental degree from the
Creighton University School of Dentistry
after graduating magna cum laude from Creighton University's bachelor's degree program.  He maintains professional membership in the American Dental Association,
Montana Dental Association
, American Association of Anatomists, and Blue Ribbon Study Club.  The American Academy of Anatomists (AAA) published his paper on osteoarthritic changes in the jaws of cadavers.  Dr. Wasserburger's continuing education has focused on all facets of dentistry, with recent training in sleep apnea and orthotic devices, as well as Perio Protect for periodontal health.  He is also a volunteer for the "Give Kids a Smile" program.In his spare time, Dr. Wasserburger enjoys skiing, fishing, camping, and hiking with his wife, Carrie, and their dog, Woody.
---