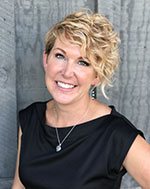 Karena- Office Manager
I grew up in Fort Shaw and graduated from Simms High School.  I have been with Hays Dental Group, LLC since 2005, and I enjoy working with our extremely caring doctors and our friendly staff.  Hays Dental Group, LLC is my home away from home. My goal as the office manager is to give supreme customer service to all patients I come in contact with. I enjoy working with all of our patients, especially when I get to see some extreme patient transformations—literally frowns get turned upside down. That, along with being able to work for extremely caring doctors and a friendly staff, is why I love it here!!I have three very active boys who play sports all year round. When we're not traveling for hockey, football, wrestling, and baseball, we enjoy camping, working in the yard, and relaxing (when we can).
---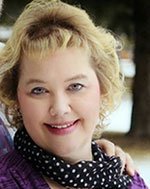 Rhonda – Hygiene Coordinator
I was born and raised in Montana. I have worked at Hays Dental Group, LLC for 2 years, but I have been in the dental field for 27 years. I attended Clover Park Technical College and received my dental assistant certificate. One of my favorite parts about working at Hays Dental Group, LLC is that we all feel like family. Everyone works together as a team. During my experience in the dental field, I have worked in both the front and back offices; this allows me to better explain treatments to my patients and help them feel at-ease about their dental care. I am glad to be part of a practice that takes pride in creating a great patient experience.My husband, David, and I recently moved to a beautiful new home near the Jefferson River. We have 2 dogs and 1 cat. In my free time, I enjoy gardening, cooking, canning, motorcycling, and enjoying all that Montana has to offer.
---
Nichole – Finance Manager
Nichole relocated to Montana in early 2017 from Northern California and joined Hays Dental Group, LLC in 2018 shortly after the birth of her daughter, Carlie. She feels motherhood is the greatest privilege and pleasure of her life. She also enjoys photography, rock climbing, boating, backpacking, glamping, wine tasting, archery and country music concerts.
Nichole attended San Diego State University in Southern California where she earned her Bachelor of Arts degree in education. Nichole substitute taught primary before transitioning into healthcare in 2009 where she could naturally blend her love of numbers with her compassion for people.
Nichole loves serving her community with such an exceptionally talented group of professionals and looks forward to many years at Hays!
---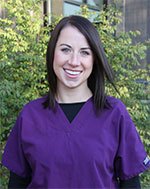 Carly – RDH (Registered Dental Hygienist)
Hi! My name is Carly, and I am a Montana native. I have been a Dental Hygienist at Hays Dental Group, LLC since 2007. I enjoy working with a positive team of doctors, dental hygienists and dental assistants. I appreciate the cutting-edge technology our office has to offer, such as intraoral cameras, digital imaging, non-impression mouth guards, etc. I love working with such compassionate dentists and teammates, and I enjoy providing my patients with a positive, comfortable dental experience as I help them achieve a healthy smile.I grew up in Butte, Montana, and I love living in Bozeman and enjoying all it has to offer. Outside the office, I enjoy hiking, camping, fishing, and floating.
---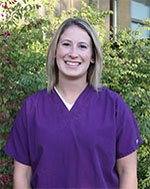 Kayla –  RDH (Registered Dental Hygienist)
I was born in Stevens Point, WI, but now call Bozeman home. I graduated from Sheridan College with a Bachelor of Science in Dental Hygiene in 2009. I have been with the practice since 2011. I love working at Hays Dental Group, LLC because we offer a positive atmosphere and really focus on our patients' individual needs.  The doctors are extremely caring and knowledgeable.  I love being a part of a great team that delivers the highest standard of care and focuses on utilizing cutting-edge technology to provide high-quality care. I truly love what I do and look forward to coming to work every day.My husband, Rod, and I have one daughter, Addison, and one son, Wyatt.  In my free time, I am usually chasing my kids around. I also enjoy outdoor activities and traveling.
---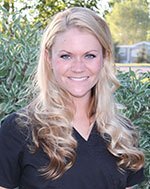 Vanessa  – RDH (Registered Dental Hygienist)
I have been a Registered Dental Hygienist at Hays Dental Group, LLC since May 2013. I received my Bachelor of Science degree from the University of South Dakota in 2010. I am also certified in Laser Assisted New Attachment Procedure, LANAP, for periodontal disease treatment. Before moving to the Bozeman area, I provided care in my hometown of Belle Fourche, South Dakota. I have served on the Montana Dental Hygiene State Board since 2015, and I was awarded the honor of 2017's Montana Dental Associations Dental Hygienist of the Year. I enjoy helping patients with gum health while providing a fun and positive environment. I am able to contribute to Hays Dental Group, LLC by being thorough in my treatments and paying attention to detail.I absolutely love my family! When I am not in the office, I enjoy hiking, trail running, rock climbing, and skiing. I also enjoy playing with my two dogs and volunteering my time with local charities.
---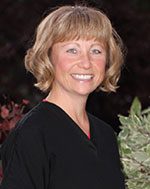 Amy – CDA (Certified Dental Assistant)
I have been with Hays Dental Group, LLC since 2000, and I received my CDA certification from the Dental Assisting National Board in 2003.  I take great pride in being a part of our professional group that is knowledgeable, compassionate, dedicated, energetic, and FUN!! Not only that, but our practice stays up-to-date with the latest cutting-edge technology to give our patients the care they deserve. It is truly a pleasure to come to work every single day to provide the highest standard of care for existing and new patients.I am happily married to my husband, Shane. In my free time, I love to go hiking, running, hunting, as well as garden, cook, travel, and spend time with my family and friends.
---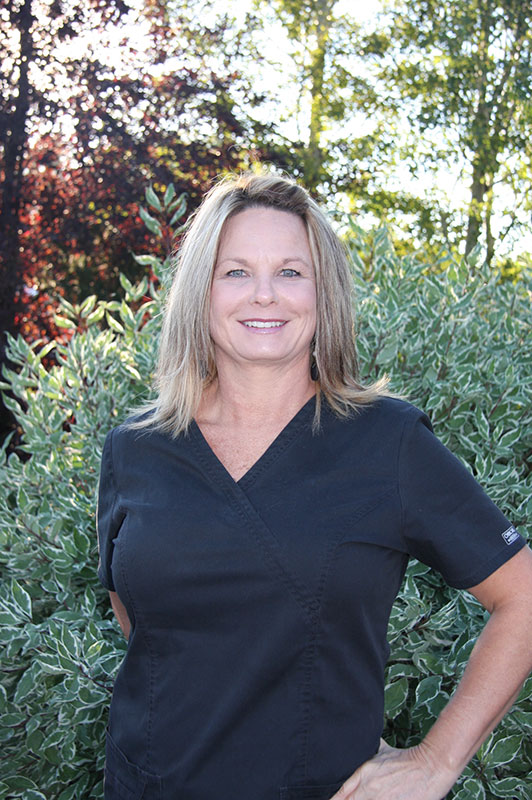 Trish – RDA(Registered Dental Assistant)
I am a native of Pensacola, FL, but I have not lived there in over 20 years. I currently live in Whitehall with my husband, Tony, and daughter, Evelinn. We enjoy camping, motocross, softball, traveling, and just hanging out at the beach.I have been in the dental profession since 1984, when I graduated from Pensacola State College (formally PJC). Since graduation, I have been very active in keeping up on continuing education. I love to come to work every day at Hays Dental Group, LLC. The doctors are great educators to both patients and staff. We are truly a family here. I feel that we all have respect and compassion for one another, and I feel blessed to be part of such an amazing team.
---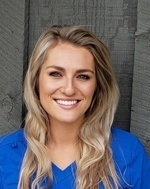 Kaitlynn – Dental Assistant
I have been with Hays Dental Group, LLC since 2018. I am from a small town in East Tennessee outside of Knoxville, but now call Montana home! I love being a part of such a great team that are knowledgeable, compassionate, dedicated, energetic and FUN! I truly love to come to work every day. One of my favorite things about being a dental assistant is being able to be part of the extreme patient transformations. It's amazing how dentistry can change someone's life. In my free time I love to spend time with family and friends, riding dirt bikes and razors, hiking, camping and traveling.
---
Ben – Dental Assistant
My name is Ben. I grew up on a quiet horse farm in Pennsylvania where I grew up playing outside and working hard. I fell in love with Bozeman and moved to attend MSU Bozeman to obtain a degree in cell biology and neuroscience. During my education, I was introduced to the dental field and have been involved in various dental experiences. I volunteer and have assisted several non-profit state-funded and charity-based dental programs based throughout Montana. I deeply value supporting our community and individuals in need. Hays Dental Group, LLC always helped with volunteering and helping the community, and joining the dental team was an easy decision. My dream Is to attend dental school and make it back to Bozeman to serve the community. I enjoy music, sporting clays, boating, skiing, and value friends and family. Most of all I love to see people smile and laugh.
---
Cheyenne – Patient Reception
Cheyenne is from Simms, Montana. She graduated with a bachelor's in Outdoor Adventure Leadership with a minor in Psychology. She has a passion for working with people, spending time in the outdoors, and teaching others new skills. She has worked many forms of customer service and is ecstatic to be a part of the Hays Dental Group family. When not working Cheyenne can usually be found on a hike with her dog Lulu or Wake Surfing in some body of water! She looks forward to greeting each and every customer and answering any of your questions!